Hotel Info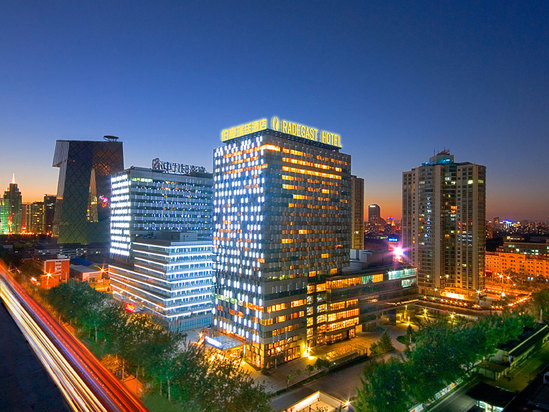 Radegast Hotel Beijing Bohao
is located on Guanghua Road, East Third Ring Road. It is located in the core business district of Beijing CBD.
Hotel has a variety of rooms, luxurious and exquisite decoration. With more than 1,000 square meters of Ruihe Grand Ballroom and 6 meeting rooms of different sizes, the facilities are complete.
Hotel has Shenghua Chinese Restaurant and Tianlunge Western Restaurant's exquisite delicacies, which will bring you wonderful taste. Local gastronomic restaurant takes you to taste pure Beijing flavor dishes, proud eel Japanese cuisine with Nagoya eel rice with authentic Kansai method. The 6th floor Belluns Fitness uses high-end equipment, and professional personal trainers will create the perfect figure for you.